"Storm on the Sea" - An Original Acrylic Painting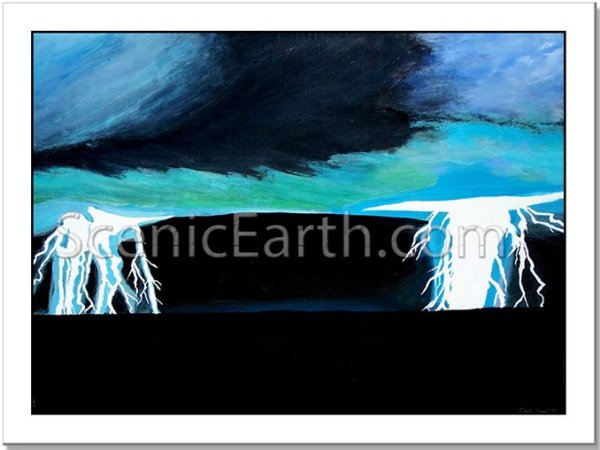 Price:
$750.00
About - This painting has more of a SouthWest / Surrealistic theme to it with the use of abstract color against a flat background of a lightning storm over the ocean at night. There is not a lot of reflecting light just flat colors meant to bring out the aquamarine and blue colors against a flat black background to add color and accent to any room. This was one of my earlier paintings when I first started painting. The beauty in it for me is its simplicity and stark contrast of bright colors as a flash of light against a dark background.
Medium:
- Acrylic and enamel painting on paper, matted and framed.
Style:
- Surrealism
Size:
- 22" high x 28" wide
Colors
- The primary colors in this painting are aquamarine, blue, green, black and white.
Subject
- Storm, lightning, sea, ocean, surrealism, seascape, nature, environment
Shipping
- Since this is a large sized original painting, it comes shipped wrapped in protective plastic and a sturdy cardboard box for safe shipping anywhere in the world.