"Morning Glory"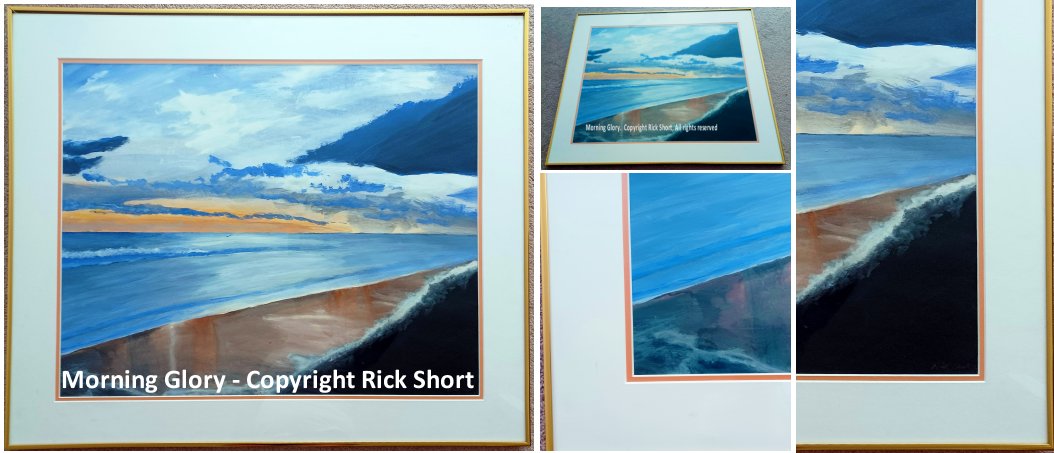 Price:1500.00
.
About - I created this painting of a morning sunrise over the ocean and loved the lighting and colorful contrasts between the gold, orange sun reflecting in the sky and water and the blue cool clouds and colors in the sky. This is the kind of sunrise one would love to see in the morning especially while walking on the beach just before breakfast.
Medium:
- Acrylic and enamel painting on paper, double matted and framed.
Style:
- Impressionism, Realism
Size:
- 27" high x 32" wide
Colors
- The primary colors in this painting are shades of blue, orange, brown, tan, black and white with lots of earth tones in the sand.
Subject
- beach, ocean, sea, seascape, sunrise, morning, sun, outdoors.
Shipping
- Since this is an original painting, it comes shipped wrapped in protective plastic and a sturdy cardboard box for safe shipping anywhere in the world.