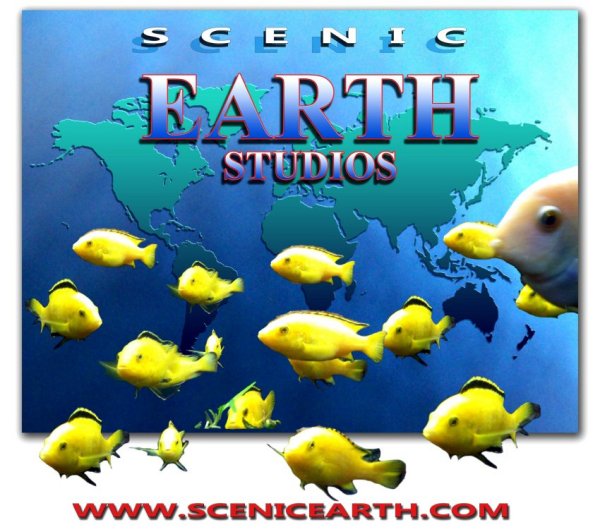 About Scenic Earth Studios
Scenic Earth Studios was launched in March of 1996 by Rick Short to feature and sell his fine art photography and paintings. Scenic Earth Studios is an online art gallery and design studio designed to reach customers across the globe and bring fine art paintings, digital art and photography directly into our customer's homes using the world wide web. Our business is a cottage industry that utlizes the latest technology tools, software and hardware to display art we create on paper, canvas, fabric, wood and digital media. This website is our way of expanding our borders to reach the community across the earth that we celebrate and bring joy to those who love, create, buy and collect art.
Here at Scenic Earth Studios, every day is "Earth Day" and "work" is not a four letter word here. Here in our studios, we dream, design, paint, build, code, test, engineer and aim to create fun experiences for our fans in the form of artwork. Our goal is to create a family-friendly studio where imagination fuels our minds and gives our customers the chance to dream and decorate with color, texture and beautiful fine art paintings, prints and digital works for their homes, ministries, businesses, schools and non-profit organizations.
Philosophy
Our philosophy at Scenic Earth Studios of 'One World, One Tribe' means that our actions, words and space that we occupy affects others including the birds of the air, inhabitants of the sea, wildlife and creatures of the earth. We strive to create art that showcases the beauty of the earth and encourage unity to protect the world in which we live for generations to come. If our artwork inspires people to protect the rain forest, protect wildlife, create green cities, plant more trees, clean up the environment, build communities where wildlife and man can flourish together, be protected and become better stewards to protect the beauty of the world in which we live then we feel we have made a difference by being here.
Impact on the Environment
How we shape our world is an important part of Scenic Earth Studios Philosophy. Our goal is to have a positive effect on the environment and make the earth a more beautiful place. There is only one Earth and we want to do our part to preserve and share its beauty for generations to come. We recycle everything from paper, cardboard and scrap metal to reduce our carbon footprint and reuse resources as much as possible. We have built an online art gallery to reach people all across the globe to create beautiful artwork as well as positive experiences to make a positive impact and make the world a more beautiful place. We hope you enjoy your visit here and will come back often.
Why Buy from Us?
You may never have heard of Scenic Earth Studios before visiting us today but we have been on the internet since March of 1996 so we have been around for a while. You may be asking yourself why would you visit an online art gallery or purchase art online from us? Here are a few facts about us and doing business with our gallery.
You do not have to go far to see our latest exhibits and shows as they are online 24-7.
You do not have to be intimidated by pushy sales people.
We partner with reputable vendors to create new products all the time giving you a variety of new items to choose from.
Ten percent of every item we sell goes to support non-profit organizations that give back to the community.
We use the latest technology to build websites that are accessible and 508 compliant with our customers who have accessiblity needs.
We have happy customers who have given us excellent feedback and reviews and have enjoyed their purchases.
Our website is responsive and is QA tested to make sure it works on all mobile devices, smartphones, desktop computers and operating systems.