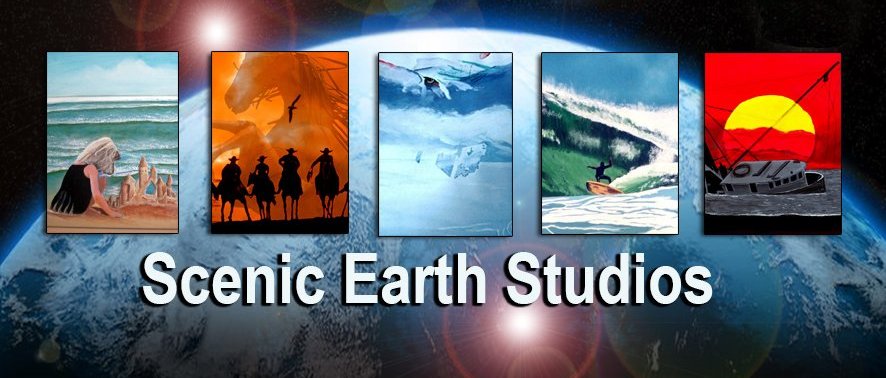 About Scenic Earth Studios
Scenic Earth Studios was launched in March of 1996 by Artist Rick Short to feature and sell his fine art photography and paintings. Scenic Earth Studios is an online art gallery and design studio designed to reach customers across the globe and bring fine art paintings, digital art and photography directly into our customer's homes using the world wide web.

Our business is a cottage industry that utlizes the latest technology tools, software and hardware to display art we create on paper, canvas, fabric, wood and digital media. This website is our way of expanding our borders to reach the community across the earth that we celebrate and bring joy to those who love, create and collect art.

Here at Scenic Earth Studios, every day is "Earth Day" and "work" is not a four letter word here. Here in our studios, we dream, design, paint, build, code, test, engineer and aim to create fun experiences for our fans in the form of artwork. Our goal is to create a family-friendly art studio where imagination fuels our minds and gives our customers the chance to dream and decorate with color, texture and beautiful fine art paintings, prints and digital works.

Our Impact on the Environment
How we shape our world is an important part of Scenic Earth Studios Philosophy. Our goal is to have a positive effect on the environment and make the earth a more beautiful place. There is only one Earth and we want to do our part to preserve and share its beauty for generations to come.